When setting your garden apart from others that may exist in the neighborhood or just doing something different than you have done previously, a good place to start is by breaking up the garden with new color and foliage.
Where flower arrangements can bring a touch of contrast in a garden one way to compliment the look of a nice flower arrangement is to compliment it with a small tree.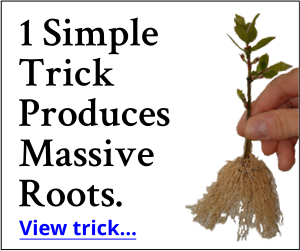 One of the most colorful and unique trees you can add to your garden is the Acer Palmatum dissectum tamukeyana, or weeping Japanese maple. The following article will briefly explain some information on this plant and how to care for it.
The weeping Japanese maple is categorized as a medium sized tree or large shrub which generally reaches a height of about 8 ft with at maximum a 12 ft spread.
The leaves are shaped in a lace pattern and are colored in a purple hue during the summer months turning red towards autumn.
Because of this colorization and massive change in color throughout the seasons this tree is perfect for accenting your garden and adding color to your flower arrangements.
When caring for a weeping Japanese maple one of the top concerns for owners has to do with the climate the tree is in. This species of tree does not do well in temperatures which reach less than negative 20 degrees Fahrenheit.
At this temperature the tree will very quickly die off. Instead the weeping Japanese maple thrives in warmer temperatures. During colder snaps and when exposed to frost and cold winds, it is always a good idea to wrap this species of tree in order to preserve its health and leaves.
Be sure that it is planted in such an area where it will not be exposed to excessive amounts of cold. As well the tree should be planted in indirect sunlight as it can dry out quite quickly if placed in direct sunlight, indirect sunlight is especially important as the tree is settling and in the early stages of growth.
One of the most interesting characteristics of the tree are its long lasting leaves. Although the colors will change with the season, the weeping Japanese maple is one of the first trees to bud and bloom in the spring, as well it will be one of the last trees to lose its leaves during the colder months of winter.
With such a long lasting life of the leaves it is sure to provide color for your garden long after many of the plants die off and before annual plants have a chance to bloom.
The weeping Japanese maple is a lovely addition to any garden, providing it with lots of color, while remaining small and manageable as to not completely take over the garden itself is a huge advantage to getting one of these trees.
With the correct placement and in the right type of climate this tree is sure to thrive and provide your garden with a look which is very unique.