Acer palmatum 'Orido Nishiki' Japanese Maple
Breath taking.  That's all, absolutely breath taking.   I am so seduced by this tree I don't even know where to start.  This is an upright variety and considered one of the best variegated upright varieties and I have to agree.  Being among the upright varieties of Japanese maples it has the ability to reach 15′ to 20′ high, but if that doesn't work for you, you can easily keep it trimmed to a lower height.   Keep in mind, the more you trim trees like this when they are small the more densely they branch and the more foliage you see.   With Orido Nishiki that's a huge benefit because the foliage is spectacular.
When I first planted this tree I had no idea what to expect.  I had over a thousands trees to plant and they were all dormant and pretty much looked like a pile of twigs.  Even though I knew better than that and I knew I was planting some of the most desirable Japanese maples on the market, this tree really caught me by surprise when it started making leaves.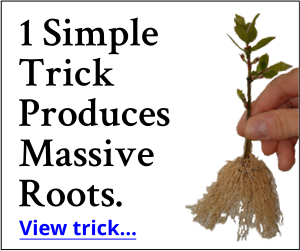 The new growth emerges with an array of colors!
Many Japanese maples change colors as the season progress, but this tree comes out of the gate with a multitude of colors ranging from pink, green, red, cream and almost pure white.  As the season goes on and more new growth appears the fireworks continue to explode.  Obviously, I really, really like this tree.
This tree is best suited for zones 5 through 8.  Will it grow in zone 4 or zone 9?  I'm sure it will but in zone 4 there is a risk of freeze damage, even though I know am not immune to that in Ohio.  I just take the chance because I wouldn't be without some of these beautiful trees.  In zone 9 or warmer I really don't know what to expect.  Japanese maples need a dormancy period which means that by the end of November they need to experience at least one hard freeze.  Not a frost, but a hard freeze below 32 degrees F. for a period of several hours.
Soil is best if high in organic matter and it has to be well drained.  They will not tolerate soggy roots.