Unknown Orange Japanese Maple
Okay, this is where I start kicking my own butt!
This is what happened.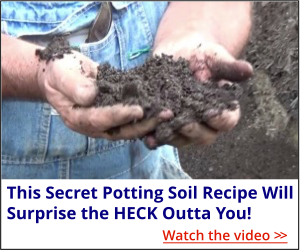 A few years ago when I wasn't in the nursery business . . . I guess I need to explain that; (Why I got out of the nursery business.)
Anyway I wasn't actively in the nursery business at the time, but one of my customers advertised some really nice Japanese maples for sale.  Actually two of my customers posted ads for Japanese maples so I bought a few trees from each, probably 25 trees total.  The trees came and they were beautiful!  And they were properly tagged which is really important in the plant business.
So I planted them all in one bed.  I wanted to watch them grow and to see how each differed from the others.  There are over 250 different kinds of Japanese maples so I was curious about the ones that I bought.  Most I had not grown before.  Now this is where my little experiment went wrong.  Some of the tags were hand written with permanent marker, which really isn't permanent at all.  I knew that about permanent markers.  But you see, I wasn't in the nursery business at the time so making sure the tags stayed legible wasn't a super high priority for me at the time.
Two years later I go back into the nursery business, go figure.  I should have know that "not growing plants" wasn't going to work for me.  So this past Sunday morning Pam is out on the porch and she comes in asking about one of the Japanese maples in my little garden.  She's says; "It's beautiful, what kind is it?"
I don't know so I go look at the tag.  Which is blank.  Completely blank.  The not so permanent marker wore off.  So this is now the dilemma that I am in.  And I constantly remind my Backyard Growers to not let this happen to them.  If I wanted to propagate this beautiful little tree I can't!  I don't know for sure what variety it is.  I'm really not interested in doing any grafting at this time, but I sure would like to buy 50 or 100 of these beautiful little trees for my nursery.  But I can't!  I don't know what variety of Japanese maple this tree is with the burnt orange leaves.
It's not Orange Dream.  I'm pretty sure of that.  But it could be Orangeola, it could be Jeddeola Orange but I really don't think so.  I just don't know, and that's the dilemma that I'm in.  Beautiful Japanese maple, but I'll never know for sure.  All I can do is keep buying all the "Orange" Japanese maples I can find for the nursery and hope that eventually I find some like this one.
My Backyard Growers would kick my butt for letting this happen because I constantly remind them of how important properly tagged plants are.  You too should keep track of what you have in your landscape.  It's just good to know should you ever decide to start growing and selling small plants from home.