There are a number of different types of Japanese maples available for purchase. Although they may look similar the leaves can change into very different colors which can lead to different effects for your garden.
As well some species of Japanese maples are a little tougher and heartier than others and grow into different sizes. With over 23 species it can be very hard to keep track of all the types of Japanese maples. The following article will explain the differences between a few species of Japanese maples.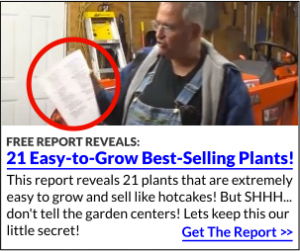 Japanese maple cultivars have placed the species of Japanese maple into 6 groups by their leaf type:
Amoenum Group: This type of Japanese maple generally has the fullest leaves. Species such as the osakazuki are in this classification.
The leaves will resemble that of a Canadian maple but with more defined tips, in general this group is one of the more hearty forms of Japanese maple and is a bit more resistant to cold and wind.
Matumurae Group: These are considered one of the most elegant types of Japanese maple. The leaves in general are almost completely divided at the stem.
The thin leaves are large enough to give the tree real depth and it usually blooms purple towards the fall, while smaller leaves may not create the same depth of color the matumarae group has dainty leaves which are big enough to really block in the color of your garden.
Palmatum group: These are usually found in the wild and have fairly thick leaves as well. They don't have quite the same base as the amoenum group but they do have much finer points and an interesting color contrast between the reddish stems and the green leaves in the summer and spring.
Dwarf Group: These are much smaller forms of Japanese maple which are perfect for smaller gardens. Their leaves seem to vary, but for the most part they are all fairly thin and dainty.
A dwarf Japanese maple is great for adding a bit of color to a small garden, because it will not completely take over like some shrubs.
Dissectum group: These leaves are very lacy, almost comparable to seaweed in the thickness.
Because of this it creates a lovely texture as well as color contrast in a garden. Having a small Japanese maple from the dissectum group can change things up and draw the eye. The leaves are quite susceptible to frost, but look great when they come out.
Linearilobum group: This form of leaf resembles a tropical plant almost, with extremely pointed leaves which are divided at the base of the stem. This type of Japanese maple is great in hot conditions and can break up a garden dominated by mostly green plants.
The leaves resemble more of a bush than a tree and are great for changing the look of a garden or backyard.
As you can see there are many different types of Japanese maples. There are plenty of different options to use these trees to add a spot of color to your backyard.
By using this guide you can select the type of leaves and tree you want so that you can get the best species of Japanese maple for your personal needs.