Acer palmatum dissectum 'Waterfall'
'Waterfall' is in the laceleaf weeping family of Japanese maples, but unlike the ones that most people are familiar with this one is not red in color.  It's green and it is beautiful!
This beautiful Japanese maple is right outside our dining room window.  Most of the time I spend working on a computer I work at the dining room table simply because of this view.  At the time of this writing it is April 22nd and when I looked out the window this morning I was simply mesmerized by the sight of this magnificent little tree.  So much so that I grabbed my camera and went out the door to snap some photos.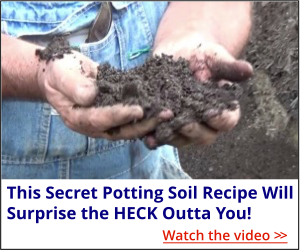 I don't feel that even these photos do this tree justice.  Right now the foliage is almost fluorescent green.  Very, very vivid!
I've had a number of these 'Waterfall' Japanese maples in my landscape for years.  They do really well here in zone 5 and will probably do equally well up to zone 8.  Like most dissectum Japanese maples the edges of the leaves turn slightly brown in late summer.  It is said that regular watering can prevent that, but I am always leary of telling people to water Japanese maples on a regular basis because if the soil in your yard does not drain well it's very easy to over water them and they do not like wet feet.  Nor do they like a lot of fertilizer.  Please do not over fertilize your Japanese maples.  You can easily kill them with too much fertilizer.
How about that fall color?  From fluorescent green to a beautiful burnt orange!
A little shade is always beneficial to a dissectum Japanese maples because it gives the foliage a little break from the sun in at least part of the day.  It is necessary?  Not in zones 5 or 6, but in warmer zones it would be beneficial.  With that said, I grow Japanese maples in out in the field, in full sun.  All kinds of varieties and they do just fine.
Check this out!
Yep!  That's how winter hardy Japanese maple 'Waterfall' is.  That's why I love Japanese maples so much.  They are constantly changing throughout the year.  I took this snow covered photo in January of this year and just a few months later I'm enjoying the same tree covered in spectacular green leaves.  I love my job!
You too would absolutely love being in the plant business. 
Check this out.
How much would a tree like this cost?  That depends on the size, but they can be pricey.  I routinely see them in garden centers for $150 up to $300, but get this;  I bought a bunch of them for less than $10.00 each.  That's the beauty of being a member of the trade.  I actually bought some for $6.95 each and I'll be planting those in the field this week.
Can you become a member of the trade and get these deals?
Yes you can!   Click here for details!