By Michael J. McGroarty, Perry, Ohio Copyright 2011
Japanese Red Maple seedlings are a really hot item in the nursery business, but allow me to explain exactly what a Japanese Maple seedling is, because people do get confused.  Japanese Maple trees can easily be grown from seed and we do have instructions on how to do that on this site.  When a Japanese Maple is grown from seed it is obviously a seedling.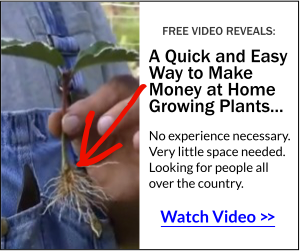 What many people don't realize is that many of the Japanese Maples they see in yards and businesses in their daily travels are not seedlings.  Some of the most beautiful Japanese Maples are actually grafted plants.  In other words a cutting is taken from a known and named Japanese Maple and grafted onto a seedling.  When grafting, the cutting that you take from the desired plant is called a scion.  Before you can do any grafting you have to first have a seedling to graft onto.   So the seedling plays a much more important role than most people realize.  When it's used for the purpose of grafting, the seedling is called the root stock, or under stock.  Root stock is probably the most common term and often appears as one word.  Rootstock.  Which is correct, root stock or rootstock?  I don't know, you know me, I just love Japanese Maples and don't get caught up in grammatical details!
When Japanese Maples are grown from seed you cannot predict exactly what the tree is going to look like.  If you collect seeds from an upright Japanese Maple with green leaves, then more than likely you will get a tree that very much resembles the parent plant.  Upright tree, green leaves.  If you collect the seeds from a tree with deep red leaves there's a really strong chance that you will get some seedlings that have deep red leaves in the spring and some of them will hold that color throughout the summer, depending how well the parent plant actually held its deep red color during the summer months.   But you will also get some seedlings that have green leaves and some will have red leaves in the spring but loose much of that deep red color as the growing season progresses.  In other words, the leaf color of seedlings can vary quite a bit.
As far as ornamental value is concerned there is not much demand for a regular Japanese Maple tree with green leaves.  Some people like them and would be happy to have such a tree in their yard, but most people want a Japanese Maple with deep red leaves.  However, green seedlings are still in high demand on the wholesale nursery market because nursery owners buy them to use as rootstock for grafting.
The most common species of Japanese Maple is Acer palmatum.  Another is Acer japonicum but palmatum is by far the most popular.  All maple trees are in the Acer family.  The terms palatum or japonicum distinuish trees that are commonly called Japanese Maples.  For a detailed explanation of plant nomenclature see this page.
Seedlings from a palmatum variety make a suitable rootstock for grafting any of the other palmatum varieties onto.  So even though Japanese Maple seedlings are really among the most generic of the Japanese Maple family, the seedlings are always in high demand for a number of reasons.  One, they have great value to nursery owners or others who want graft.  Secondly, the seedlings with red leaves sell really well.  Not only as small seedlings, but if grown onto to more mature trees they sell well because they are often sold at a lower price than the named, more in demand varieties.
What most people don't realize is that most nursery owners don't grow their own Japanese Maples from seed.  There are nurseries that specialize in growing seedlings, and many nursery owners would much rather buy the seedlings they need for grafting or to line out in the field.  For the most part seedlings are fairly inexpensive.  I am writing this article in the fall of 2011 and right now the current price of acer palmatum (green leaves) is about 55 cents per tree, for a tree that is 1/8″ in diameter.  Seedlings with red leaves sell for more, but are still slightly over a dollar each.  I've got some ordered for this fall and I'm paying $1.35 each for them and they are about 24″ tall.
The reason the green ones are sold at 1/8″ in size is because many grafters consider 3/16″  to be the ideal size for grafting.  After those 1/8″ seedlings are grown for one season prior to being grafted they would be the ideal size, 3/16″ to 1/4″ in diameter.
I take seedlings with good red color like the one shown above and plant them out in the field.  After four or five years at the in the field I have really nice 42″ trees that quickly and easily sell for $45.00 each or more.  I'm a Japanese Maple lover, I'd much rather put money into small Japanese Maples than I would the stock market.  But, that's just me.