Acer palmatum dissectum 'Orangeola' Japanese Maple
Orangeloa is best known for it's orange color but this magnificant tree is really a color wheel with roots!  The new foliage emerges in the spring with a red to orange cast to the leaves.  As summer moves in the leaves take on more of a green tint and then appear almost purple.  Then more new growth appears with that redish orange tinge, layered over top of the summer color.  Then as fall approaches the leaves turn red, then a brilliant orange.
That's why I am so much in love with Japanese maples.  They change.  Constantly changing, showing off their individual personalities.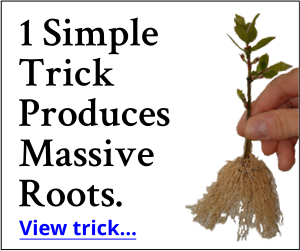 Orangeola is a member of the dissectum family which means that it is laceleaf and a weeping habit.  Unlike most dissectums Orangeola tends to grow a little higher than it does wide.  In time it could reach 8′ high, but with regular pruning which I highly recommend I'd say most will be 42″ to 48″ high unless you really want the extra height, then you'd have to stake it upright and train it to grow that way.
Most all of my dissectum maples I allow to grow in that mushroom shape that they prefer, but I do prune them at least twice a year, just a little to make sure they maintain a really attractive shape.
Orangeola will grow in zones 5 through zones 9.   It does well in full sun, but some shade won't hurt a thing.  Too much shade and it won't grow well and you won't see much color.  As with all Japanese maples the soil should be rich in organic matter and well drained.  Being well drained is the most important part, they do not like wet feet.