Acer palmatum 'Shishigashira'  Lion's Head Japanese Maple
Lion's Head Japanese maples are rare and usually difficult to find.  Often times carrying a price tag of $350 to $600 or more.  I got lucky!  Twice.  I have a friend that owns a wholesale nursery and a retail garden center and they specialize in a lot of unique and interesting plants.   Several years ago, late in the season I stopped by the garden center and put together a small selection of really small Japanese maples.  I got one Golden Full Moon, one Goshiki Shidare and a really small Lions Head.  I don't remember exactly what I paid but it wasn't much, less than $200 for all three of these rare trees.  Could have been a lot less than that.  Might have been only $125, I really don't remember.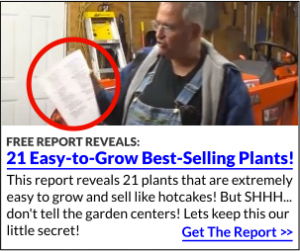 I planted the Lion's Head right in front of the front porch where we spend a great deal of time during the summer and I just love to admire that small tree.  Most of the photos on this page are of that tree in my landscape.  I'm not sure what it is that makes looking at this tree so addictive.
Even though it is a Japanese maple, most novice gardeners wouldn't recognize it as such.  The leaves are a rich green color.  They are not dissected, but instead crinkled.  Jagged on the edge, small in size and some of them curl under.  My tree has been in the landscape for about 6 years now and it's still only about 30″ tall, but it has a really nice head on it.
But what I find the most interesting is the branching habit.  From the porch I can see into the tree and can see the horizontal branches that are slightly twisted.  I really can't find the words to describe this wonderful little tree, all I know is that it memorizes me!
Then about a year ago one of my Backyard Growers who is now our "go to person" for rare Japanese Maples had some Shishigashira and I grabbed ten or fifteen of them for the nursery at only $30 each.  So both of those deals were really rare finds.  Enjoy the photos.