Japanese maples generally grow in zones 5-9a. They grow reasonably well in areas like northern Florida, but growing can be tricky by the time you reach the central 9b zone. Year-long warm temperatures can cause a lack in the dormancy pattern. Strong sunlight, dry winds, or salty, alkaline soil can make growing difficult. It is necessary to plant on the north and east sides of the house to shade from the scorching afternoon sun. You want to shade your tree from strong sunlight. Partial sun is best for normal growing regions, but a fully shaded area will be fine for growing in the higher zones. To help insulate your tree, cover with 3-4 inches of mulch, but avoid touching the trunk.
Too much sun will cause leaf scorch and in some areas it may be necessary to grow in containers that can be moved out of intense sunshine. Often, people make the mistake of seeing sun burnt leaves and assuming the plant needs more water. Do not over water your maple! If your plant is drying out, you will notice dry leaves evenly spread throughout the plant. When too much sun is the problem, the dry leaves will only be clustered in certain areas. If leaves are severely sunburned, you may need to de-leaf the plant completely (as long as its not too late in the summer). Green varieties seem to be less susceptible to leaf scorch. however there are many varieties can withstand hot temperatures. Here's a list of few: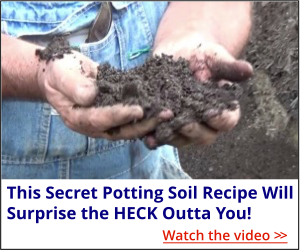 Amoenum-(leaves divided up to 2/3 down the base)
Osakazuki– Has large leaves that are green spring and summer.  They are well known for the intense crimson they turn during the fall. They can grow to 20 feet, but will stay smaller in warmer climates.

Omato– Is very similar to Osakauki, but the color is somewhat less intense. Its a strong grower and resistant to sun damage.
Palmates– (Leaves divided 2/3 – ¾ down the base)
Bloodgood, Red Emperor, Emperor 1– These very popular varieties are what what most people think of when you say "Japanese maple". They have that typical red leaf and can reach 20 feet tall.

Fireglow-This smaller version of a bloodgood, only grows to 12 feet. Its gives off an amazing glow when the sun catches its burgundy leaves. Its size makes it a good container plant.

Glowing Embers– This will grow to about 10 ft with young red leaves fading into a bronzy gold as the seasons change.

Sango Kaku– The sango kaku is best known for its coral red bark that turns gray with the season. Green leaves turn to a yellow-gold. Its a fast grower and can reach heights up to 25 feet tall.

Moonfire– Moonfires look more like a tree than a shrub. Covered in dark, black-red leaves, it will grow 15-18 feet.
Matsumurae-(Leaves divided more than ¾ down the base)
Oregon Sunset- This compact tree grows well in containers. In ground it will grow to 12 ft. Its red leaves deepen in summer, then turn an intense crimson in the fall.

Beni Shi En-The name means"red smoke". It is one of the few variegated varieties that grow in hotter climates. Its purple-red leaves are trimmed with gold highlights. This too, has a compact from that makes it a good container plant.
Dissecums– (Lace Leaf)
Crimson Queen– This weeping deep red lace leaf grows in a thick, leafy mound to about 5 feet.
Tamukeyama– A strong, fast growing variety, its thick leaves change from bright red to dark purple. It will grow to about 5 feet.
Inaba Shidare– This plant will quickly grow to 5 feet. It boasts very dark,(red-black) foliage.
Red Dragon– This small (4 ft) mounding plant has cascading scarlet-red leaves yearlong.

Seiryu– The name means "blue-green dragon" It is the only true upright growing dissectum among Japanese maples. Green leaves turn to vivid gold with red highlights. This variety is very different from the cascading forms of other lace leafs. It can grow 12- 18 feet tall.

Garnet– This unique tree is like a 6 foot upright, but has weeping red leaves flowing from the top.
Linearilobum– (Narrow, strap-like leaf lobes)
Red Pigmy– This wispy shrub has narrow, twisting lobes- red in the spring and turns green as the temperature rises.

Koto No Ito– At up to 7 feet tall, it has green foliage that turns orange, peach and red during fall months.
Dwarfs-
Shaina– This globe shaped bush has beautiful two-toned red, dense foliage. It will grow to 5 feet.

Sishigashira- Its name means"lions head". It has glossy dense, curled leaves that are deep green leaves into fall. In late fall, after most other varieties have begun to fade, it bursts into gold, rose and crimson tones. Sishigashira holds color well in heat.
Miscellaneous Varieties–
Shantung Maple– The Shantung is not a true Japanese maple, but the delicate leaves make it look very similar. Because this tough tree tolerates full sun, Texas A&M University designated it as a Texas Superstar Tree. This 25 foot tall tree has green and gold leafs with red flecks. The leaves turn to a stunning orange in fall. A grower in Texas used it to create the dwarf golden dragon (trademarked)- a smaller, hardy variety.
Not sure which zone you are in?  Click here to find out.