Michael J. McGroarty
Perry, Ohio 44081  Copyright 2011
Fertilizing Japanese maples, how and when should it be done?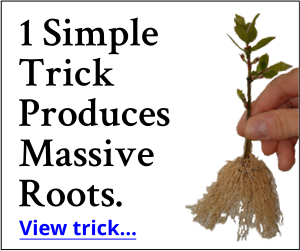 You have to ask yourself why you have the compulsion to fertilize your Japanese maple.  Is the tree looking sickly?  Would you like it to grow more quickly?  Or are you just trying to give it the best care that you can?  Japanese maples are truly one of most low maintenance plants you can have in your landscape.  They don't ask for or require much of your attention.  So with that said, sometimes it's better to leave well enough alone.
Is fertilizing a Japanese maple a good thing or a bad thing?
In many cases fertilizing these low maintenance plants can do more harm than good, unless you really understand how and why fertilizers work.  Most commercial fertilizers contain three primary components; nitrogen, phosphorous and potassium.  Lawn fertilizers are very high in nitrogen and low in phosphorous and potassium.  Lawn grasses are vigorous growers and need pruning (mowing) every few days.  Therefore they use, and can tolerate, a much higher amount of nitrogen than most other plants in the landscape.  It's the nitrogen in the fertilizer that stimulates vegetative growth.   A typical analysis of a lawn fertilizer would be 18-5-5 meaning that the fertilizer contains 18% nitrogen, 5% phosphorous and 5% potassium.  That's a really high amount of nitrogen and should only be used on lawns.
Phosphorous helps plants to produce a better crop of flowers or fruit, but what phosphorous really does is help the plant process all of the nutrients in the soil.  A plant that is lacking in phosphorous will look sickly and be stunted because the process of photosynthesis will not be working correctly.  However, in my forty years as a gardener I've never had to deliberately make an adjustment to the amount of phosphorous available to any of my plants.  So be careful not to read too much into this rather technical explanation of fertilizer components.  Phosphorous also helps to establish strong root systems.
Potassium also helps plants utilize the other nutrients they need for vigor.  Potassium actually gives plants stamina and helps them to produce better fruit.  Potassium more or less regulates how much of each nutrient the plant is able or allowed to absorb at any given time.
A typical garden fertilizer might have an analysis of 14-14-14 which is equal parts of nitrogen, phosphorous and potassium.  But what's really important to understand is these types of fertilizer are very quick release.  Which means that as soon as you apply the fertilizer and it gets watered in, it will release 100% of it's chemical components immediately, all at one time.  Garden fertilizers are usually applied in the spring before the garden is planted and they are worked into the top three to five inches of the soil.  This type of application helps to increase the nutrient levels in the soil. Since no garden plants are present at the time of the application, there is no chance of damaging plants with too much fertilizer.  By the time the plants are in place the levels of nitrogen and other nutrients in the soil have leveled off to a safe level.
So with all of that said, let's think about Japanese maples and why we should or should not fertilize them.  First of all, it really doesn't take much to make or keep a Japanese maple happy.  Here's what they like.  They like good, rich topsoil that is high in organic matter and drains well.  They like sunshine, but often appreciate a little shade to give them a break from the sun for at least part of the day.  Here's what they don't like.  They don't like heavy, wet soil that does not drain well.  They don't like wet feet.  The soil they are planted in should be moist, not wet.  When it rains or they are watered, the excess water should drain away quickly.  They do not like, nor can they handle large amounts or sudden bursts of nitrogen.
A Japanese maple is a very slow growing plant which is why they cannot process large amounts of nitrogen.   I don't know, maybe I'm a little wacko but I think about things like corn versus Japanese maples.  These are the kind of things that amaze me as a gardener.  You can plant a kernel of corn in the spring and by the fourth of July you have a plant that is knee high, by mid August the plant is five or six feet tall and loaded with edible ears of corn.  A plant like that needs and can use large amounts of nitrogen, phosphorus and potassium.  A Japanese maple on the other hand can take up to two years just to germinate from a seed and might only grow a few inches in it's first growing season.  Just something to think about.
So . . . should you fertilize your Japanese maples?  If your tree is planted in really good soil that drains well then there really is probably no good reason to fertilize them. I never fertilize any plants in my landscape except my roses.  And the only reason they get fertilized is because I treat them with a three in one product to keep the bugs and disease away, and it contains some fertilizer.  If you mulch them, use an organic mulch like hardwood bark mulch that eventually breaks down into really valuable organic matter.
Now, with all of that said, if you want to fertilize your Japanese maple this is how you do so.  First, consider a fertilizer that is 100% organic.  Milorganite, or some type of fish emulsion fertilizer. Milorganite can be difficult to find and should not be used on a vegetable garden because it is made from granulated sewage sludge, but it really does work and it's safe for non food types of plants.  Or you can use a slow release fertilizer like Osmocote.  And this is where it gets confusing so I'll explain it this way.
A typical garden fertilizer will have an analysis of 14-14-14 and once applied it takes just days for all of those components to release into the soil.
Osmocote will also have an analysis of 14-14-14 but the fertilizer pellets are coated in such a way that it takes three to four months for the fertilizer to completely release.  So you can think of it as a slow, safe drip of fertilizer applied to your plants.  In the nursery industry slow release fertilizers such as this are the only thing we use on our plants.  Especially those growing in containers.
Make sure you understand the difference.  They are both 14-14-14 but one is safe for Japanese maples, the other one will kill them.  I can't be any more blunt than that.