Michael J. McGroarty
Perry, Ohio 44081  Copyright 2011
Garnet is a variety of the Lace Leaf Weeping Japanese Maples that is special to me because the very first Japanese maple in my landscape was Garnet.  I got the tree from a local nursery that couldn't sell it because the entire back half of the tree was broken out.  In time that sad looking tree became the most spectacular plant you could ever ask for.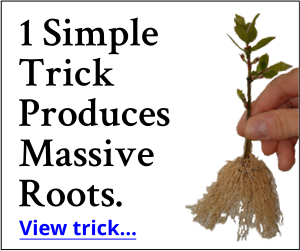 As you can see from the above picture my sorry looking, broken down Japanese maple did me proud.  This photo was taken in the late summer and as you can see this tree held it's color well.  Of course, the new growth in the spring is nothing short of a spectacular red; even into the fall it still has good color.  This is an old photo that was scanned many years ago, so there are some quality issues with the photo as well.
In the next two photos you can see the exceptional red color, and these are fall photos as well.